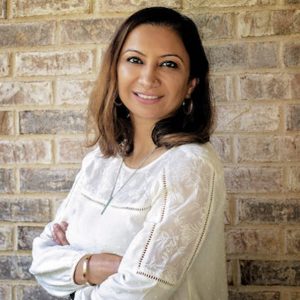 Dr. Amrit Virk born and raised in India. She comes from a family of dentists; she got her 1st dental degree from India in 2002 and worked at a charitable clinic for 2 years alongside Volunteers from international rotary. Her mentor was Dr. Lal who was knighted by the queen of England for his great service to the community. She moved to USA when she met her husband and pursued dentistry, again. She earned her DDS from University of Illinois at Chicago in 2008. Dr. Lal continued to motivate and mentor her throughout her pursuit for an outstanding and passionate career in Dentistry in USA.
Dr. Virk volunteers at her local church in Palatine once a month and advices seniors and children on their dental needs. Dr. Virk has come to be known as a gentle and meticulous dental professional providing personalized general dental care, she is a perfectionist who is dedicated to providing excellent dental services with the latest technological advancements. Dr. Virk believes in lifelong learning and continues her education on a regular basis. In the last years she has furthered her skill set in Dental Implantology, sleep apnea, facial esthetics and provides a wide array of services at the office. She ensures patient's teeth look good, feel great, and function like natural teeth. One of her favorite sayings to patients is, "I can make you love your smile!" Dr. Virk recognizes that a patient's oral health is critical to his or her overall health and well-being. The health of the mouth and the health of the body simply cannot be separated. Additionally, she recognizes that a patient's smile and oral hygiene often play an important part in a patient's self-confidence. Dr. V combines her passion for aesthetics and dentistry to help patients attain a radiant smile that they love.
Lakeland Dental is dedicated to the patients from all walks of life and no emergency is turned away, we take pride in serving our community and people. Our team is committed to providing you with exceptional results in dental care in a tranquil and soothing environment.
Dr. Virk and her husband Inder have 2 beautiful kids Zoya and Kabir. When Dr. V is not working she enjoys spending time with her kids, reading books, going on long walks and traveling.
Noemi Saucillo
Registered Dental Hygienist
Noemi was born and raised in the Chicago suburbs. She graduated from the College of Lake County with a degree in Dental Hygiene. From a very young age, She knew that she wanted to work in the dental field. She has always loved going to the dentist and would tell her parents that she wanted to clean teeth when she was older. Unlike herself, she understands that most people have anxiety at the dentist so she tries her best to make all patients feel comfortable during their visit. She loves learning and strives towards becoming a better hygienist everyday. In her free time she enjoys spending time with family and friends, baking, and eating good food.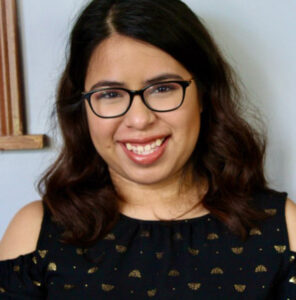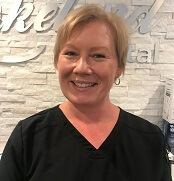 Jennifer Ingles
Registered Dental Hygienist
Jennifer has been in the dental field since she was a child as her Dad and big brother were dentists in Lake Zurich, Illinois. She helped her dad and brother in their dental practice and then in 1990, she went ahead and earned her registered dental hygienist degree from Marquette University, Wisconsin. She is a full-time hygienist at Lakeland dental since 2018. Jennifer loves dentistry and treats patients like she wants to be treated herself. Jennifer enjoys outdoors and gardening is her hobby and maintains all the plants at the office.
Marlene
Office Coordinator
Marlene has been in dental for over ten years and working at Lakeland Dental for seven years. She is cross trained to work as a dental assistant as well as the front desk. She has her certification in phlebotomy and is currently working on becoming a nurse. Marlene loves to spend time with her two kids, get brunch with her friends and spend quality time with her family.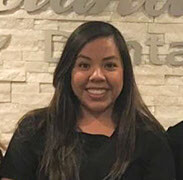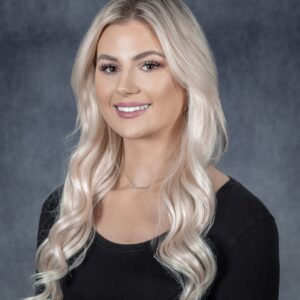 Shannon
Claims Specialist
From a young age, Shannon has known that she wanted to be in the dental field. After five years of scheduling, billing collections and insurance claims she decided to go back to school to become a dental hygienist. Currently, she is finishing her program at the College of Lake County to become a registered dental hygienist. When she is not working or studying, Shannon is working out at the gym or spending time with her Fiancé and their three dogs.
Erica
Lead Dental Assistant
Erica has been working with Dr. Virk since December 2013. She moved to Island Lake when she was 6 years old and has been here for over 20 years. She studied dental assisting at First Institute in Crystal Lake where she got her DA certification. As she worked throughout the years with Dr. Virk, Dr. Virk has expanded her skills in dental assisting and helped her get her coronal polishing, sealants and phlebotomy certification. She always knew she will work in the dental field since she loved going to the dentist as a little girl. She enjoys helping and educating others. On her free time she loves to spend time with her family, friends and her French Bulldog, Milo.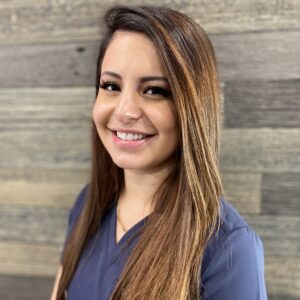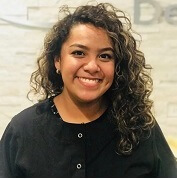 Evelyn has been with Lakeland for five years. She is cross trained as both a dental assistant and a receptionist. Evelyn is in the process of becoming an elementary school teacher, which is why she is so great with all of our pediatric patients. Outside of the office, you can catch Evelyn volunteering for her church, singing, and playing the flute or violin.
Solangi was born and raised in Guatemala with Colombian roots. She has always had a love for customer service and helping people. Her father's family has a few dentist so she has always been interested in the dental field. In 2019, after seven years working in the aviation industry, she decided to take a chance in the field that has always interested her. She became a dental assistant and has not looked back since. She loves working with kids and helping her patients smile more.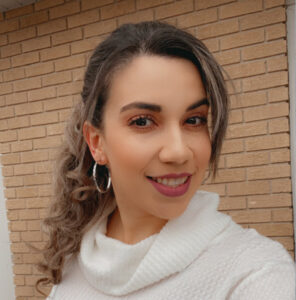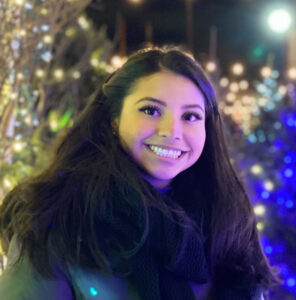 After being a dental assistant with Lakeland for three years, Ashely decided to become a dental hygienist. She us currently working to become a registered dental hygienist at the College of Lake County. Outside of work, Ashely enjoys spending time with her boyfriend, playing video games and fishing.