General Dentistry:
– Regular cleanings
– Deep cleanings
– Fillings
– Root canals
– Extractions
– Partial and complete Dentures
– Night guards
Cosmetic / Therapeautic Dentistry:
– Veneers
– Crowns
– Whitening (In-office / take home)
– Invisalign
– Dental Bonding
– All ceramic bridges & Dental Implants
– Botox
– Dermal Fillers
What we Offer to our Customers
Technologies we use

Pola
Beginning your whitening journey starts with understanding pola's unique, fast releasing formulation, which acts quickly to remove discolouration and stains from your teeth.

Invisalign
Align Technology is a global medical device company with industry-leading innovative products such as Invisalign clear aligners, iTero Intraoral scanners, and OrthoCAD digital services that help dental professionals achieve the clinical results they expect and deliver effective, cutting-edge dental options to their patients.

Dentsply Sirona
We're proud to share that we have upgraded our office to include a 3D x-ray machine. This machine, the Orthopos S11 by Denstply Sirona, can take a full picture of your mouth in less than 30 seconds. These digital scans are highly accurate and allow us to get a better picture of your oral health, so we can provide the exact treatment you need.

Philips Zoom!
Unleash a whiter, brighter smile in less time than your lunch break. With Philips Zoom, you can choose from chairside or take-home professional whitening treatments that are tailored to you by your dentist. Whether you have a special occasion or simply want to reduce discoloration and stains, Philips Zoom gives you professional results with little or no sensitivity.

The International Dental Implant Association
From practice management tips to a vibrant discussion board, to the latest high resolution real-time surgeries, the International Dental Implant Association is your go-to source for all your dental implant educational needs.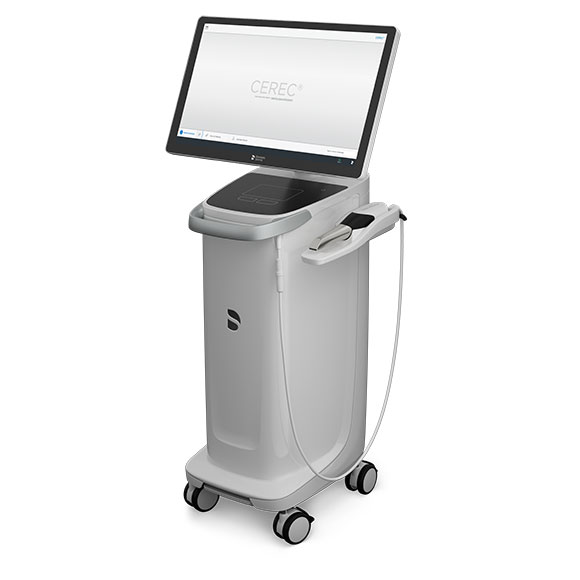 – Digital X-Rays & 3D Imaging
– Digital Impressions (no more goop!)
– In-House CBCT Scanner
– VELscope® Oral Cancer Checks
– Invisalign® Aligners
– sure smile aligners
– Digital Imaging with Primescan== CEREC Primescan AC enables you to complete all things dentistry, all in one seamless system. Experience an unparalleled digital workflow solution.
When choosing a dentist for you and your family, it's important you know what technology they use. Any experienced dentist knows that the latest dental technology often offers many benefits for patients. For example, 3D dental imaging is not only less invasive than traditional x-rays, but is also more accurate.
If you plan on seeking restorative or cosmetic dentistry services, such as dental implants, you may be interested in 3D dental imaging services. In this guide, we will go over some of the benefits of 3D dental imaging, so you can feel informed and confident when seeking treatment.
How does 3D dental imaging work?
To take pictures of your teeth and jaw, dentists use a special machine called a Cone Beam Computed Tomography(CBCT) machine. This machine allows dentists to get a better look at your teeth by creating a 3D image, just like how your teeth look in real life. 3D dental imaging makes it easier for dentists to effectively plan treatment or accurately diagnose oral health concerns. This is because 3D imaging allows your dentist to see the height, width, and depth of each individual tooth in your smile.
Traditional x-rays that only show dentists a limited picture are quickly becoming outdated as more and more dentists turn to CBCT technology. From one 3D scan, your dentist will be able to see your teeth, muscles, nerves, disease, infection, and more.
What is 3D imaging used for?
3D imaging can be used in a variety of dental procedures, including:
Dental implant placement
Orthodontic treatment
Root canal therapy
Sleep apnea treatment
TMJ treatment
Tooth extractions
Oral surgery
What can I expect?
Depending on the type of 3D dental technology your dentist uses, you may be asked to lie down, sit, or stand. However, sitting down for digital dental x-raysis most common because it is comfortable for patients and accommodates people with disabilities.
You will be asked to place your head on a chin rest to prevent movement during the scan. The machine will then rotate around your head for a few seconds to take pictures of your teeth, jaw, and skull. During the procedure, you will be exposed to minimal amounts of radiation which produce 100 to 600 images. The amount of radiation you receive during 3D dental imaging procedures is significantly less than for traditional dental x-rays.
How does 3D dental imaging affect me?
Patients prefer 3D dental imaging technologybecause it takes less time than traditional x-rays while being more accurate. 3D digital dental x-rays also help orthodontists, cosmetic dentists, and tooth restoration dentists plan treatment. For example, a CBCT machine can assess bone quality so your dentist can determine if you are a good candidate for dental implants.
Orthodontists benefit from 3D dental imaging because it allows them to focus in on teeth that still need to move into proper alignment. Even if you don't have any oral health concerns, 3D dental imaging can help your dentist catch small issues before they grow into a problem.
For Children
Find a Dental home for your child, Lakeland has been designed with kids and their parents in mind. Finding such a Dental home by your child's first birthday can lead to a lifetime of prevention & a place to go in case of a Dental emergency.
Lakeland Dental provides:
– Infant Dental wellness child visit (Age 1 Dental Exam)
– Child & parent education
– Regular cleanings
– Fluoride treatments
– Sealants
– Fillings
– Crowns
– Emergency care
We use digital x-rays which have less radiation, safer and comfortable. This allows us to gather information essential for your child's dental health and needs.
-Botox by Allergan
-Invisalign and Orthodontic/Vivera Retainers
–Restylane Filler (Lyft, Silk, -L, Refyne, Defyne)
-Juvederm Filler (Voluma XC, Ultra XC, Ultra Plus XC)
-Philips Zoom Whitening (in office and take home)
-Philips Whitening Pens (2 pack)
-Philips Sonicare Electric Tooth Brush (Diamond Clean, Flexcare, Protective Clean, and Kids Toothbrush)
-Colgate Hydris Mouth Wash for dry mouth
-Philips Breath RX for bad breath
-Nightguard(hard and soft)
-Philips Sonicare Air Floss
-Philips Sonicare Waterpik(assorted)
-POLA whitening gel